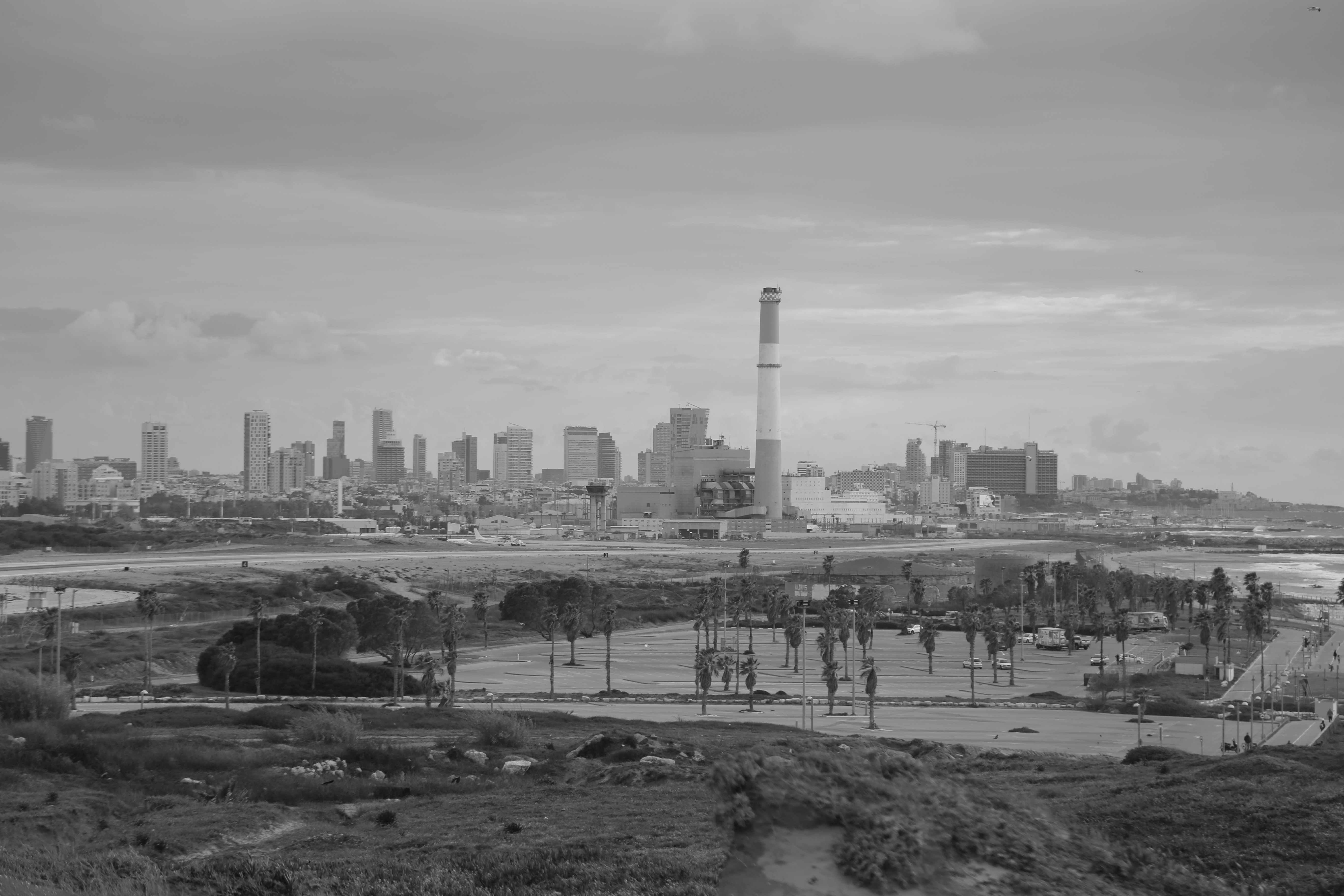 The recent national elections in Israel in April 2019 saw an unprecedented rise in the presence of environmental matters on party platforms across the political spectrum. Issues such as nature protection, resource efficiency and population growth received more attention from politicians than in any previous elections campaign. Whether this phenomenon indicates a shift in Israeli politics, whereby the environmental agenda is a core political priority, or simply a nicety, we are at a crossroads in Israeli parliamentary politics. It is necessary to find ways to prevent environmental sustainability from becoming merely a passing trend.
Campaigning for the Environment
The political campaigns during the general elections in April 2019 saw key figures from the political opposition such as Avi Gabay (Israeli Labor Party) and Moshe Ya'alon (Blue and White party) openly support public protests against large-scale offshore gas drillings set to commence by the end of 2019. These political leaders supported protestors' key claims, namely that drilling too closely to the country's shores poses a series of security and environmental risks and therefore alternative sites must be found. Interestingly enough, they were soon joined by political campaigners from the right.
Moreover, according to the Israeli environmental umbrella organisation Life and Environment, at least six parties with a chance of entering the parliament from across the political spectrum addressed climate, energy and other environment-focused topics in their platforms. A similar approach was absent from the majority of previous election campaigns. This is even more surprising considering the rise of identity-politics steering election campaigns rather than providing coherent agendas, particularly among the large parties.
The political platform of Blue and White– which rose out of the elections as the strongest opposition party with almost equal share of votes as the ruling party, the Likud–highlighted environmental issues and placed a former journalist and environmental activist Miki Haimovich among its top ten party candidates. Blue and White receives strong support from one of Israel's most prominent environmentalists, Professor Alon Tal of Tel Aviv University. Having environmentalists of this caliber in a prominent Israeli party is a novelty by itself; considering that Blue and White is likely to retain its electoral power in the next elections, Haimovich and Tal's positions indicate the possibility that the next legislative period will emphasize an environmental agenda.
Taken together, these developments may signal a new trend in Israeli politics, whereby environmental issues such as climate change, sustainable economic dynamics and development and population growth are perceived not as political burdens but rather as assets and therefore conveyed at the highest political levels. Interestingly enough, these developments at the national level complement recent shifts observed during the 2018 local elections. Indeed, participants at the Life and Environment annual meeting in late 2018, reflected on how several campaigns addressed environmental issues on a larger scale than in previous campaigns.
Don't Celebrate Too Early
Even though Prime Minister Netanyahu acknowledged the need to introduce measures to promote sustainability in different areas in the country in recent years, the government's approach has mainly focused on adopting IT/ICT solutions such as smart mobility in order to address environmental concerns. Also here, the motivation has been mainly economic; recognizing the growing global need for green technologies, the Israeli government views the promotion of clean technologies in Israel as a testing ground to help the local innovation ecosystem export relevant technologies and know-how abroad. Alongside the promotion of the clean-technologies, Netanyahu also firmly advocates for the gas drillings and since 2009, his governments have shown little regard to climate change and other pressing environmental challenges. Unlike other opposition parties from across the political spectrum, environmental issues have not featured on the Likud's political platform. Moreover, the Likud's "Natural Partners" (mainly right-wing and Jewish Orthodox parties) are not strong advocates of these concerns.
Despite the imminent entry of Haimovich into the political arena, the Knesset lost two of its leading environmental MPs that strongly and consistently advocated for progressive environmental policies: Dr. Dov Khenin (Hadash party) and Yael Cohen-Paran (The Zionist Union). As dominant figures in the Israeli environmental movement for years, the two introduced regulations and raised awareness regarding nature protection and renewable energies, among others. Their work helped to position environmental concerns as non-contested issues. With their departure from the Knesset, the Israeli environmental movement lost key figures at the heart of the legislative level.
Finally, many of the newly elected parliament members are inexperienced when it comes to parliamentary politics and likely to have limited ability to effectively bring forward the environmental agenda. Notwithstanding the increased presence of environmental topics in the Israeli public discourse, it is unfortunately not unlikely that the newcomers' lack of experience in the legislative arena, alongside the departure of skilled and experienced environmental law-makers will serve to extend unambitious environmental policy making we are used to from previous years.
Greening Israeli Politics: A Way Forward
Given the current political circumstances, where the environmental agenda is perceived as an electoral asset and where many political parties seem to be open to incorporating it into their political platform, there are a few possible ways to translate it into concrete legislation:
Targeting the political base of political parties and their affiliated public opinion influencers could form a first step to reach MPs and persuade them to promote relevant policies. The environmental community, for example, could join forces with Orthodox Jewish communities and find agents of change within their leadership. A number of initiatives of this kind are already taking place: The Israeli Green Building Council (ILGBC) promotes green building and sustainable planning within Orthodox communities (e.g. in schools) and the Heschel Center for Sustainability provides Orthodox local politicians solutions they can apply within their own communities.
Second, environmental non-governmental organizations (ENGOs) and researchers could benefit from framing environmental concerns in ways that engage journalists and popular opinion leaders from conservative and religious groups. The environmental movement was successful in garnering support for their agenda within the political center and/or conservative parties in Europe such as the German and the British Conservative parties, who promoted environmental protection and climate adaptation and mitigation during their terms in office. Also in the United States (US), where the environmental agenda is increasingly framed as a partisan issue, the environmental movement successfully facilitated a way for moderate voices among the conservative camp to show their support for climate protection initiatives.
Such a strategy may help to establish environmental policies as non-partisan and engage the Israeli conservative camp while ushering a shared sense of responsibility among groups that have yet to take part in environmental debates. Israeli politicians, NGOs, think-tanks, professionals and researchers thus ought to adopt an inclusive approach, broaden their communications with diverse audiences and prepare to face different perspectives and discourses.
In parallel, the opposition could further challenge the government's (in)actions in its upcoming campaigns by highlighting everyday issues such as air pollution, congestion in cities, secured and cheap energy or lack of adequate public transportation. This approach may force former coalition parties to react by defending their actions or even commit themselves to addressing environmental concerns if re-elected.
If the Likud and its coalition partners retain their power after the elections, opposition parties could continue pursuing this strategy: provide alternative plans and policies to overcome Israel's pressing challenges in issue areas such as circular economy, sustainable growth and efficient use of resources. Backed by scientific research and feasibility studies that provide solid arguments aimed not only at their own political base, this approach should not undermine core concerns within the Israeli public debate such as national security and economic growth. On the contrary, protecting the environment or tackling climate change could help Israel promote its key concerns with respect to economic growth and security: saving resources, providing energy security in an unstable region, delivering economic opportunities and high-quality jobs, and improving the overall quality of life.
The parliamentary opposition in Israel may want to take a look at the recent moves made by the progressive camp in the American Democratic Party. This camp recently published the Green New Deal, a short, strategic plan to overcome some of the US' pressing economic problems and the global climate crisis while highlighting core political agendas such as securing jobs, maintaining competitiveness and the country's global leadership role.
The new elections and the next parliamentary term is an opportunity to help Israeli politics to go green. Targeting new audiences as well as structurally and consistently challenging government actions are key to reaching this goal.
This article was first published in The Times of Israel.
Israel Public Policy Institute (IPPI) serves as a platform for exchange of ideas, knowledge and research among policy experts, researchers, and scholars. The opinions expressed in the publications on the IPPI website are solely that of the authors and do not necessarily reflect the views of IPPI.