Digital Campaigns' Trends in the General Elections for the 24th Knesset
Aug 8, 2022
Digital Transformation
Spotlight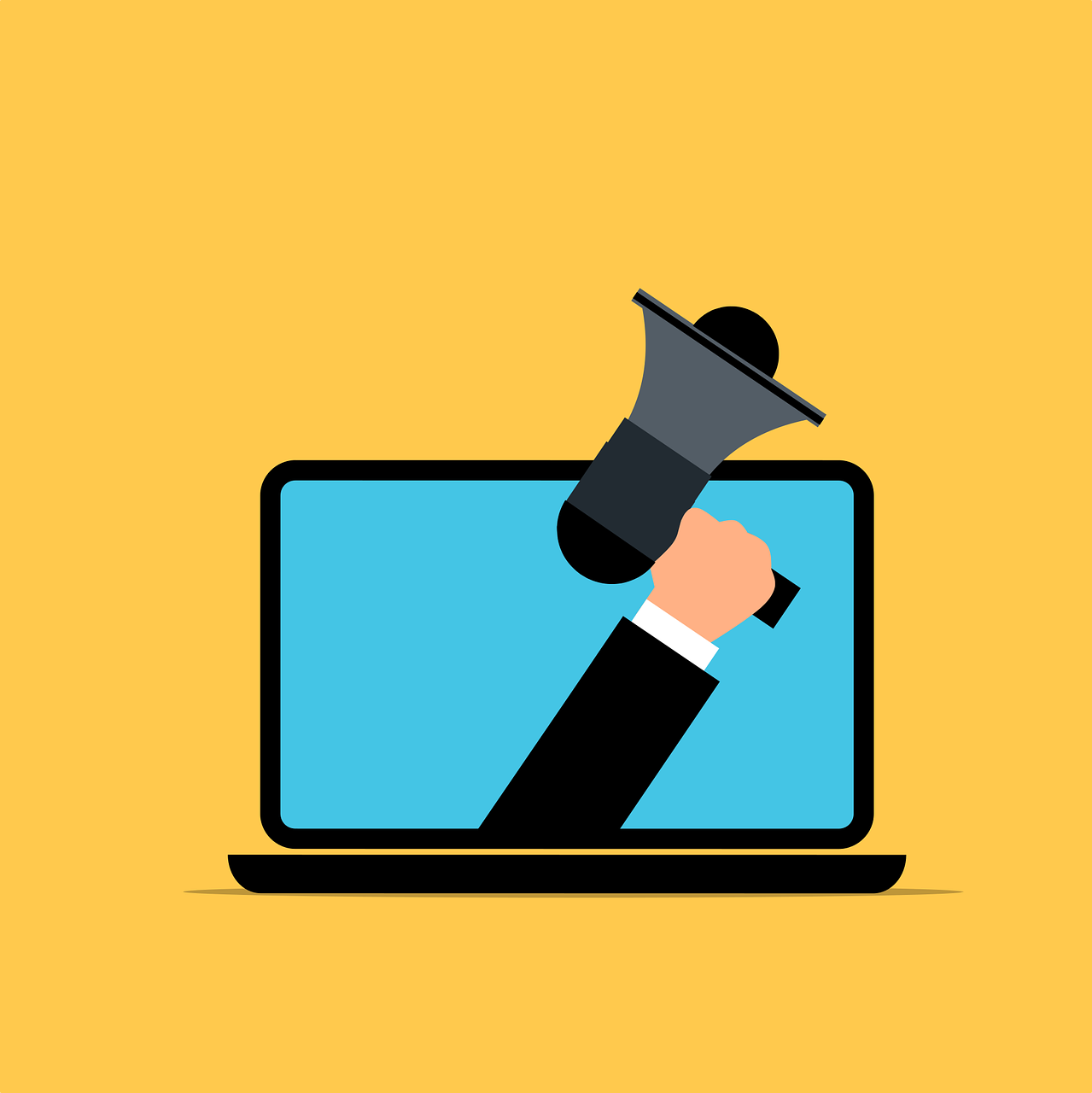 Introduction: Algorithmic Campaigns 
Social media platforms have significantly changed the ways in which political campaigns are run, due to their tremendous effect on how we form opinions and attitudes, and our choice as to whether to become politically involved. The American presidential campaign of 2016 introduced us to a previously unknown set of online campaigning tools, based on artificial intelligence, deep learning, and machine learning. The Cambridge Analytica scandal was only the harbinger of the transformation from the fourth phase of digital political campaigns to the fifth phase of algorithmic political campaigns.[1] Terms such as bots, sock puppets, influence network and fake news have replaced 'non-sophisticated' terms such as likes, shares, engagement, and grassroots support. With the emergence of new technologies, all systems and players have had to reset their apparatus accordingly. Additionally, we are witnessing a shift in the prevalent platforms and preferred formats. Facebook is weakening whereas TikTok is gradually becoming an important actor. Texts, images, and videos are slowly cast aside in favor of short videos. On the verge of the era of algorithmic campaigns, it is important to raise public awareness regarding new practices, which mostly go unnoticed by the constituents. As the new methods of political operation deeply affect people's way of thinking – their importance and relevance for the integrity of the democratic process is indisputable.
Israel Electoral Campaign – March 2021
This Spotlight focuses on the digital campaigns that accompanied the general elections for the 24th Knesset on March 2021. This election was the fourth electoral round within a two-year period (April 2019 – March 2021) due to a political deadlock and inability to maintain a long-lasting government on account of former PM Netanyahu's indictment. Additionally, the campaign, which lasted 100 days (December 2020 – March 2021) took place during the COVID-19 pandemic crisis. During these months, Israel went from a severe third lockdown – the longest of all – to a respite from COVID-19 restrictions, at least intermittently, until the arrival of the fourth wave (Delta), due to a very successful vaccination operation.
All through the campaign period, I have tracked on a daily basis all political actors and their online campaigns, mostly via social websites and media coverage.
The present Spotlight focuses on the more difficult-to-track, hidden from public view campaigns. Although they are rather problematic to study, due to their nature, they exemplify the fifth era of algorithmic political campaigns (Haleva-Amir, 2021) and give us a glimpse of what is yet to come. [2]
Prevalent Trends in Online Electoral Campaigns – Analysis and Assessment
Israel serves as an interesting case study for understanding online electoral campaigns. Although for many years Israeli politicians lagged behind their counterparts in Western democracies in online political campaigning, current online Israeli politics are flourishing,[3] inter alia because Israel has a top spot among the countries with the highest penetration rate in both internet and social media usage. Internet penetration in Israel stood at 88.0% in January 2021, with 7.68 million internet users. The number of social media users in Israel was equivalent to 78.1% of the total population in January 2021, with 6.81 million users (Digital Israel: 2021). This Spotlight will illustrate a few trends that characterized the campaigns for the 2021 general elections to the Israeli Knesset.
Mind Games – When we speak about mind games, we mostly refer to the notion that current electoral campaigns are characterized by the use of fake social media accounts, interruption and influence networks all cooperating to deliver orchestrated messages to support or oppose politicians, parties, and ideas, without us even being aware of it. These practices contribute significantly to the widespread dissemination of disinformation (intended spread of untruth) and misinformation (unintended spread of falsified information due to lack of knowledge). Interference networks can be seen as "echo systems" (eco systems with an echo chamber effect). These include humans and bots, all coordinated centrally and latently to spread messages simultaneously, thereby creating concealed influential networks.[4] By posting opinions which support their campaign, distracting others from negative news, drawing attention to polarized political topics, and attacking opponents and critics, they may influence the electoral outcomes by either positively (i.e. mobilizing support for a candidate) or negative (i.e. driving supporters away), as well as through other forms of political behavior. These networks are comprised mostly of fictitious profiles. The anonymity veil enables them to convey blatant, obscene, and sometimes blasphemous and slanderous messages, without risking liability. It is almost impossible to identify the puppet-masters or the scope of these campaigns without verified inside information.
An interesting civic initiative entitled FakeReporter is an Israeli disinformation watchdog group established by researchers, activists, and OSINT experts. Using a combination of professional intelligence experts and an online crowdsourced research platform, they aim to lead the Israeli civil effort against disinformation, CIB (Coordinated Inauthentic Behavior = influence network), hate speech, and online incitement. Through its online platform, FakeReporter enables users to report and uncover fake profiles, inciting posts or tweets and disinformation. The organization reports to the platforms themselves, which flags the relevant items as fictitious, and take it down. In the months preceding the 2021 elections, FakeReporter discovered and reported a coordinated network operating across several social and communication platforms. This network had used various operation methods, including impersonating political and social activists, mass distribution of content, contacting Israeli citizens to gather their information and content in order to publish it on the network's assets, as well as original content.[5] Another influence network exposed by FakeReporter used American Jews' identities to target anti-Netanyahu protestors. While pretending they were American philanthropists offering donations, these fake accounts tried to gather information about the leaders of the Black Flags movement to tarnish the protestors' characteristics and thereby undermine the anti-Netanyahu protest.[6]
A Shift towards More Intimate Campaigns
Sectorial Designated Campaigns for Alternative Audiences – Firstly, the March 2021 election campaigns indicated a shift towards segmented campaigns for alternative audiences such as the Arab sector (aiming mostly to garner support for the Likud party), the French community, the LGBTQ community (mostly by left-wing and centrist parties), youth, and children mostly via Instagram and TikTok.
From Facebook to Telegram: Secondly, we are witnessing a platform shift, in which parties and politicians move their focus from the mass-audience social networks such as Facebook, Twitter and Instagram to the more intimate platforms such as Tik Tok, WhatsApp, Telegram, Tinder and Clubhouse. Although WhatsApp and Telegram are also used by billions of people, their interfaces enable a more intimate discourse as they are less exposed to the public eye. TikTok, which was the surprise of this campaign with young people running party TikTok accounts, was  at the forefront of the various campaigns, and will receive specific reference later on in this Spotlight. Telegram was used for the campaign's news stream by parties (e.g. Yamina, SHAS), leaders (e.g. Yair Lapid, Benjamin Netanyahu, Gideon Saar) and candidates (e.g. Yariv Levin, Tamar Zandberg, Ayelet Shaked). This took on various forms: news streams, chatbots (e.g. – the BibiGram), live events, and discussion groups (e.g. – Shirli Pinto). The Tinder app served as a campaign platform for the left-wing Meretz party with an ad that asked, "Ever regretted swiping to the right?" hinting at the app's feature of swiping to the right side of the screen to choose a favorable romantic partner whereas swiping to the left indicates a rejection. Both parties and politicians used WhatsApp to address supporters even at the personal level of recording a unique voice message for family WhatsApp groups (this was an initiative by Ayelet Shaked of Yamina). Ayelet Shaked was also the first Israeli politician to open a political discussion room for her tech-savvy supporters through Clubhouse app, then available only to iPhone users. Clubhouse is an audio-based social media app. The company describes itself as a new type of voice-based social product that allows people everywhere to talk, tell stories, develop ideas, deepen friendships, and meet interesting new people around the world.[7]
Return of the Newsletters – despite their old-fashioned impression, political newsletters, hardly from being anachronistic nowadays, are more prevalent than ever before, conveying messages amongst supporters and using them to mobilize others through grassroots activities. To mention a few: Ayelet Shaked and Shirly Pinto from Yamina, Tamar Zandberg and Nitzan Horowitz from Meretz, and the New Hope, Meretz and Yamina parties.
Another shift we have witnessed is the move from mass conferences to live online events.  The use of live online events took a great portion of the political campaigns not only due to the COVID-19 pandemic and social distancing, but because it is an effective medium for addressing mass audience with the social-network advantage of no time and distance limitations, while usually circumventing harsh comments as these events were also primarily designated to host supportive audiences. The live events took place not only on Zoom but also on social media platforms such as Facebook, Telegram, Instagram and TikTok. Benjamin Netanyahu, Naftali Bennett, Yair Lapid, Ayelet Shaked, Idan Roll, Gideon Saar, Tamar Zandberg and Gabi Laski were among the candidates who used it throughout the campaign.
The Text Messages Attack – The topic of political text messages is of great importance and thereby deserves an elaborate and separate discussion. It symbolizes the shift from mass political targeting to political microtargeting at the personal level. During the March 2021 elections, text messages served as another way to run an under the radar campaign: they were less formal, segmented, meant to mobilize, and able to spread disinformation and fake polls. Parties and Politicians flooded constituents via smartphones, sending dozens of text messages. Although political messages are an integral part of the campaign and thereby should adhere to the legal framework that regulates campaign materials, in practice this was not necessarily the case. Many text messages that were part of negative campaigns meant to slander opponents or communicate false messages illegally used anonymous or fictitious personas, intentionally leaving the sender's identity unclear and doubtful.[8]
Constituents as Active Political Campaigners
The use of constituents as active political campaigners was prevalent mostly among teenagers and young adults. These preferred applications of these age groups are Instagram and TikTok. Although TikTok officially refrained from political features, banning political campaigns and focusing on its mission to "inspire creativity and bring joy," the last phase of the Black Lives Matters protest (in June 2020) launched a trend of protest videos on the app.
The 2020 U.S. Presidential Campaign contributed to broadening the political discourse on TikTok, when users started politically commenting in short creative videos. In June 2020 TikTok users succeeded in lowering turnout for Trump's rally in Tulsa, by signing up for seats and not showing up.[9]  Buzzel maintains that young people can be politicized on TikTok in both directions of the bipartisan US political spectrum, as they are "searching online for a political identity,"[10] and indeed, in practice, TikTok enables the full spectrum of political talk. Still,  it seems that the Israeli campaign was one of a few if not the premier TikTok electoral campaigns worldwide.
Ram Shefa, running for the Israeli Labor party (HaAvoda) and previously an MK with the Blue and White alliance (Kachol Lavan), was the first Israeli politician to open a formal TikTok account, followed by Benny Gantz, Benjamin Netanyahu (Dec 19, 2020) who had 2 accounts – (one designated for the Arab sector) and many others. As of March 2021, there were 16 accounts affiliated with political candidates and 10 accounts affiliated with parties, of which, 8 were operated by the partisan youth groups representing their parties. TikTok has some new characteristics and offers a few innovative features such as hashtags. TikTok's landing page, entitled For You, matches the users with videos that fit their preferences. By using hashtags, one can increase the chances of getting into the For You screen and thereby gain higher exposure). Other new features include LipSync, TikTok Challenges and Duets (Duet feature splits the screen into two and enables users to create joint video with another user's video and inducing interaction). Politicians' TikTok videos addressed young users in a straightforward manner, in an attempt to reach the older generation through their children, while encouraging  them to engage in a political discourse through  TikTok Challenges,  and Duets .
There was an increased use by politicians of content items that used a grassroots strategy, mostly on Instagram and TikTok, which are favored by teenagers and young adults. Encouraging young people to take an active role in the campaign and politically participate by uploading videos and photos is a double gain. Not only did the politicians enrich the formal campaign materials, circulate their messages to larger audiences and display wide political support among the young constituents – they also mobilized the next generation of voters. Benjamin Netanyahu mobilized high school students to upload photos of themselves to Instagram while being vaccinated, thanking him for taking Israel out of the COVID-19 crisis as Israel was one of the first countries in the world to operate a rollout of COVID-19 vaccinations, eventually lowering mortalities and enabling 'a normal routine.' [11] Another group mobilized by Netanyahu to participate in his campaign was IDF soldiers. As soldiers usually vote before the rest of the population at designated polling sites set up on the military bases on which they serve, soldiers uploaded photos and stories of themselves voting for Netanyahu prior to election day. It should be mentioned that according to electoral law, IDF soldiers are prohibited from taking part in political campaigns. Furthermore, taking photos of the voting process is prohibited for all citizens. These two caveats did not prevent Netanyahu from encouraging them to take an active part in the Likud's campaign and then embedding these pictures using the story feature on his official Instagram account. Moreover, as some of these supportive content items were revealed to be fabricated, it seems that some of the grassroots' activity was essentially an astroturfing (artificial) activity.
Another prevalent trend was the use of web influencers addressing youth and young adults as an integral part of political campaigns, mostly on platforms such as Instagram and TikTok. This is part of an overall trend whereby politicians have joined TikTok, adapting themselves to the young users with the assistance of web influencers in order to expand their circle of followers, and broaden outreach for prospective. An example is the use of Israeli model Titi Aynaw. Titi, a former  winner of the Miss Israel competition of an Ethiopian origin, "interviews" Benny Gantz  of the Blue and White alliance (presumably related to the fact that the No. 2 on the party list is MK Pnina Tamano-Shata, also of Ethiopian origin) and invites users to challenge him with interesting and groundbreaking questions.
Another way that social media was used in the March 2021 election campaigns to engage constituents and induce them to take an integral part in the campaign was the use of constituents' management applications such as the Elector app used by the Likud, Yamina and the Religious Zionist Party (HaTzionut HaDatit) to engineer mobilization. These right-wing parties used Elector as their main tool to political map, mobilize and monitor supporters' votes. Elector is another example of a latent practice of politically monitoring constituents known only to people who installed and operated the app. This hazardous menace to democracy deserves its own focus; for now, suffice to say that its use has exposed the complete voters' registry three times, causing severe data and privacy breaches.
The Web as a Frontier-less Space – Even at the earliest stage of the fifth era of algorithmic political campaigns, we are already fully aware of the absence of enforced legal regime. For starters, this enables the unlawful accumulation of personal data (on all constituents without their consent), using social media platforms and applications. In an era of big data, the privacy breach is wider, deeper, and more ubiquitous than ever. Moreover, there have been numerous incidents of blatant disregard for the law by prominent political actors, with no public or penal sanctions. Parties and politicians engage freely in unlawful practices, and since as current democracies cannot enforce consequences, due to public indifference, lack of enforcement powers, and the intricate nature of algorithmic campaigns.
Future Developments
The rare opportunity to study four electoral campaigns within 23 months enabled a better understanding of the current state-of-the-art in digital campaigning. The conclusion after tracking the campaigns of 2019-2021 indicates that these trends are neither circumstantial nor temporary.
Online campaigns in the 3rd decade of the 21st century are more personal, segmented and micro targeted, and more manipulative and sophisticated than has ever been possible previously. The wide reach of social media, combined with computational techniques, give rise to highly toxic platforms, reduce deliberation, and deepen political polarization. "Small scale" platforms play a complementary role by enabling a direct appeal to specific audiences.
As we have only just entered the new era of algorithmic campaigns, and given that technology continues to innovate and improve, we're only witnessing the tip of the iceberg. Future campaigns will include techniques and methods that manipulate public opinion in ways we can hardly imagine, influencing voters' decisions, as well as turnout rate.
Furthermore, one of the outcomes of campaigning on less central media platforms is that blatant disregard for electoral and general laws slips under the public radar, highlighting the state's incapacity to enforce its laws on political actors during electoral campaign.  As legal tools always lag behind technological progress, and as political actors exploit the situation to their benefit and have no incentive to change it, both democracy and the people are harmed; there is an urgent need to give electoral processes and their regulation a second thought.
This all indicates a new unfamiliar political playground we must be aware of in order to minimize its negative effects.
[1]. Haleva-Amir, S. (2021). Cross-Platform Analysis of PLC's (Parties, Leaders, Candidates) Social Media Presence in Israel's 2015 Electoral Campaign. Israel Affairs 27(4), 750-772.