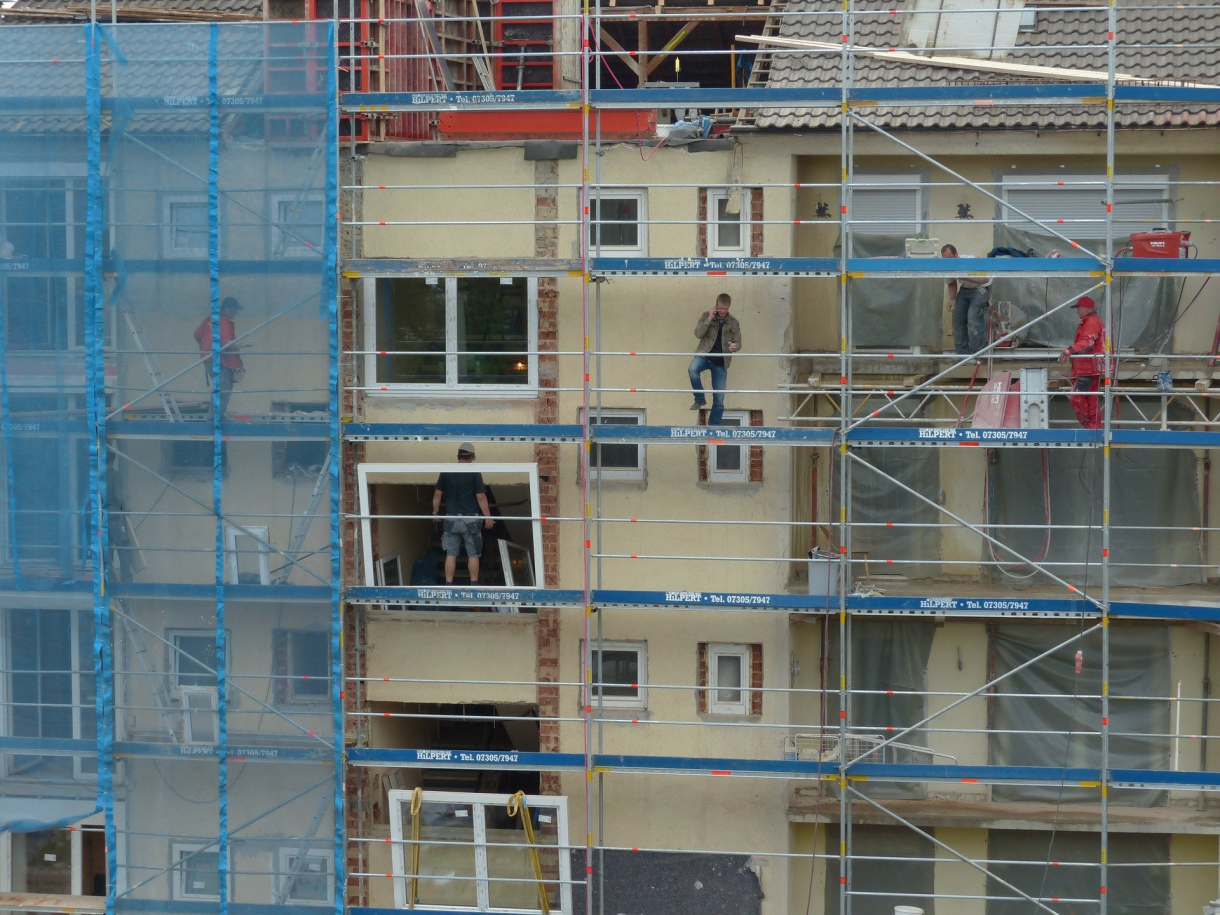 Energy poverty, also known as 'fuel poverty' or 'energy insecurity' in the US, has long been perceived as a purely social problem linked to low incomes and poverty in general. Only recently, the energy sector has started to acknowledge that unaffordable energy prices were also a part of the game. However, those two components do not say it all: a huge part of energy poverty can be attributed to substandard housing, meaning dwellings that are not energy efficient or are even unsafe for their inhabitants.
Overall, people spend 90% of their time indoors – time spent eating, sleeping, studying, and working. The COVID-19 pandemic and the need to stay inside have also made us more aware of the importance of feeling comfortable at home. But the harsh reality is that 34 million European households were unable to heat their homes adequately in the winter of 2018 due to the response of the pandemic and the soaring gas prices that we have witnessed in the fall of 2021. Meanwhile, buildings remain responsible for 40% of the EU's total energy consumption and 36% of its greenhouse gas emissions. European houses and apartment buildings are also deteriorating: 85% of the building's stock was built more than 20 years ago. There is, therefore, a reservoir of energy savings that is to be tapped urgently in the homes of people who also have difficulty heating their homes or who have to make trade-offs between eating and switching on the fan.
Boosting Household Energy Efficiency To Address the Poverty and Climate Emergencies
Retrofitting housing is a priority, but these interventions must involve heavy structural work. These interventions allow housing to move towards low levels of consumption and high-energy classes to achieve the objective of carbon neutrality without having to repeat these interventions every few years. Housing must also be adapted to the needs of the population. As the population ages, housing must remain intact for living purposes. Housing issues are also very systemic. Sometimes there are entire neighborhoods that are completely neglected and uncared for. There are even people who suffer from fuel poverty but are not even aware of this concept that exists.
Home renovations can help combat climate change by creating a new and ust reality where no one is left behind, and fuel poverty will become a past problem. However, if not done in a calculated and coordinated way with the exact parameters, housing renovations can have disadvantages, such as the rent increasing gentrification, and the risk of moving people who earn a low income into more deprived neighborhoods.
Another issue is the cost of renovating houses.  Renovation is costly. Not everyone can afford these high-priced investments. In the case of dwellings in apartment buildings, it is necessary to have all of the apartment owners' agreement and the administrator's help to carry out interventions on the walls or on the roof. In the case of tenants, who occupy flats, they must convince their landlord that their request is justified. It is certainly not a motivating or profitable operation for homeowners. When there is an obvious problem, for example, mold on the ceiling or leakage problems, the intervention is simple and straightforward, even if it possibly means bringing in a judge to rule on the situation and assert the tenants' rights. But in the case of chronic energy inefficiency in a dwelling, the issue is much more latent and invisible. It is, therefore, necessary to mobilize public force and public money in order to succeed in renovating housing at great lengths. In Ireland, for example, there was a pilot project where trained family doctors were to identify chronic diseases related to poor housing, such as chronic bronchitis in children, which gave them the power to "prescribe" changing a boiler or energy efficiency intervention in  several homes. In Italy, interventions of up to 110% of renovation costs have also been underway since 2020.
Will Home Renovations Suffice?
The European Union has planned a Renovation Wave, presented in autumn 2020, to at least double the number of houses that were renovated to efficient levels, thus increasing from 1% to nearly 3% per year by 2030. But this figure of 3% is still extremely low when we consider the urgency of the situation, especially concerning climate change and the cost of energy, which is exceptionally high, as we have seen this autumn with the increase in gas prices. It can therefore be said that renovating housing does not get rid of energy poverty entirely. House renovations are only one of the actions to be undertaken, in conjunction with income support measures, training, education measures, and social integration of vulnerable people in general.
Hence, renovating houses broadly presumes the demand for many financial resources and a great capacity to coordinate with various contractors. The European Union will have to organize all kinds of factors, be it at the financial, structural, or political level in order to create guarantees and a favorable environment for a general and inclusive project of housing renovation.
---
The opinions expressed in this text are solely that of the author/s and do not necessarily reflect the views of IPPI and/or its partners.