"The basis for democratic discourse in the age of social media is skewed"
Jul 7, 2022
Digital Transformation
Interview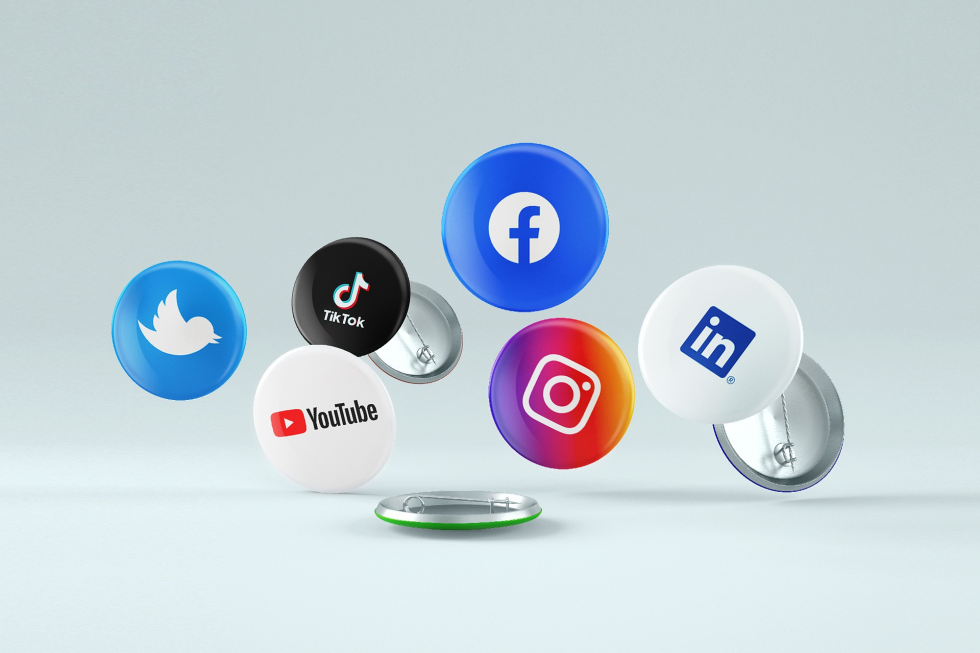 Disinfo Talks is an interview series with experts that tackle the challenge of disinformation through different prisms. Our talks showcase different perspectives on the various aspects of disinformation and the approaches to counter it. In this installment we talk with Ori Kol, Co-Founder of FakeReporter and Founder of Mehazkim, Israel's largest liberal-leaning media project and digital movement.
Ori, can you tell a bit about yourself? What do you do and how did you become involved with disinformation?
I've been involved in digital activism over the past few years, working in the digital sphere and campaigning for a progressive agenda. Through my work I have come to realize that the battleground where civic discussions among individuals take place is online, and mostly on social media. The style of discussion on social media does not favor fact-based conversations and the deck is stacked in favor of disinformation. In fact, one might say that in the age of social medial, the basis for a fact-based democratic debate is completely skewed.
Seeing this problem, I co-founded FakeReporter, an Israeli disinformation watchdog organization that aims to level the playing field when it comes to public debate on social media. Over the past years, we have seen that regulation is years behind the technological advancements, the police is not up-to-date on how things work when it comes to online disinformation, or is unable to effectively circumvent it, and the public, as well, is largely unaware of how online malicious activity and disinformation work and affect them.
How would you characterize the problem of disinformation in Israel? How big is it? How is it different from other countries?
When we started FakeReporter, our original idea was to see how many fake profiles there are in Israel, and how much fake news is out there. The best way to estimate that was crowdsourcing. We built a system that allows people to report anything they have come across. The findings are then tagged by volunteers on the platform. After almost a year of working, we have built a database of suspected fake profiles, fake posts, fake news, rumors, conspiracies, etc. According to Facebook, 5%-10% of its user base are fake profiles, but our estimate is that it could even be higher. There are inauthentic networks working for people with interests, operating mainly in the public sphere, not only for political, but also for commercial ends. We do not have an exact number and we do not exactly know how big the phenomenon is, but we know that it is mainly operational on Facebook. Israel is a Facebook nation and disinformation is currently an influential factor in the public sphere, especially when commercial or political interests are involved.
The fact that disinformation is funded by groups with interests is not an Israel-specific phenomenon, we see this happening in other places as well. Do you see anything that is unique to the Israeli case? 
Democracies across the globe are struggling with the same challenges caused by actors that misuse the digital public sphere to propagate violence, populism, racism, conspiracies and other sorts of false and/or misleading information. It is a worldwide phenomenon, which challenges the very foundations of the democratic system by circumventing citizens' ability to make informed decisions based on facts, and this is happening everywhere. It is most influential on citizens that lack sufficient media and Internet literacy, for example, the elderly population, and particularly when misinformation spreads from Facebook to WhatsApp. In that sense, the situation in Israel is quite similar to that of other places in the world.
At FakeReporter, we mostly work to improve the conditions that allow for a healthy and open online democratic discourse in Israel. In the current situation, activists, NGOs and even the state itself are under targeted attacks by various actors. Such attacks can be acts of personal revenge carried out through malicious online activity, or by political or commercial actors that use bot networks to promote their agenda. We work to expose inauthentic behavior such as bot networks and any other attempts to manipulate audiences online and in this way help to strengthen Israeli democracy. We have seen that the manipulation attempts follow certain patterns and that the same person who operates a network on behalf of a politician can also operate that same network on behalf of a commercial actor.
Can you talk us through the process of how such manipulation look like, and how your organization's intervention makes a difference?
There are different types of online manipulations that use different methods. The goal is ultimately the same: To artificially manipulate the conversation, or to attack people personally. There are targeted attacks such as sending sequences of WhatsApp messages, sometimes threatening ones, commenting on a tweet, or boosting threatening posts. The attacks might take place online, but their effects are well felt in the offline world and that is a link that most people do not necessarily see. When a Facebook or a Twitter account appears again and again in different forums to harass you personally, if you are an activist, that takes a toll on you, and can interfere with your work, keeping you from being your best. And not only that, if rumors are spread about a person through memes or fake accounts, they will spread and make their way to people that you know and love. Sometimes malicious actors can open a fake account in an activist's name and start spreading rumors and fabrications, hurting one's reputation.
An example of attack-by-impersonation is the astroturfing by an Iranian network, posing as an anti-Netanyahu group and posting comparisons between Netanyahu and Hitler. They know that masquerading as a progressive activist, posting two pictures of Bibi and Hitler, has all sorts of effects on almost everyone who sees it, due to its provocative nature. Some attacks, indeed, have no clear strategy, while others are very strategic, usually the coordinated effort of dozens of profiles, that also spread fake news.
Where do you come in?
If we get a report on the FakeReporter platform, we inspect it, find volunteers and then assign a researcher to look it up and put it in a wider context. It's important to show that people are lying, but to have more impact, it is necessary to go a step further. We are not a fact-checking body per se. What we want to do is to change the rules of the game and take out the mechanisms and actors that spread false news and misinformation for commercial and political interests. We want to make them pay a public price; we want to surface and eliminate this sort of manipulations and attacks from our public discourse. We work on the infrastructure of how lies spread in the digital public sphere. This places us in direct contact with different bodies, like the Justice Ministry. They, in turn, are in direct contact with Facebook and have the ability to take down posts if necessary. We also work with decision-makers and encourage policymakers to push members of Knesset and ministers to change the very outdated regulations and Internet laws in Israel. Also, we work with the tech companies, primarily with Twitter and Facebook. We want to help them make sure that they do not assist in the propagation of lies, and that they not lend themselves to malicious online activities that hurt people. We want to see the big social media platforms as tools that help lift society up. Lastly, we work with grassroots organizations. We have dozens of volunteers who go over submissions to the FakeReporter platform, pointing us to new avenues of research. Everything we publish gets more people to report to us, helping us to uncover more dubious actors and increase awareness among the Israeli public. Some of the people who are exposed to our work even join us as volunteers. Grassroots work is a sort of cycle that feeds itself. In the end, we hope to have a citizenry better informed about the dangers of online activity and more aware of how malicious activities can harm our liberal democracy.
Israeli civil society is vibrant, but it is not very developed when it comes to strengthening democratic resilience in the digital public sphere. There are not many organizations trying to address this problem, especially in comparison to Europe. Why is that so? How can this be changed?
That is a good question and I have no definite answer on this. It might be because Israel is so successful in the technology arena and celebrated as a startup nation globally, or because Israelis are so proud and infatuated with technology in general, that it distorts their view of the negative sides and the possible negative effects on democracy. Moreover, tech policy is a complex topic and Israeli political discussions tend to be more short-term and focused on other topics, such as the ongoing elections cycles, dealing with the Covid-19 pandemic, and matters of national security.
What is your take on what politicians are doing? You said you are in touch with decision makers. Has their approach to this topic changed?
Despite 10 years of ongoing efforts, it proved impossible to pass a simple law that prohibits the running of unidentified propaganda on the web during election time. Only now are we starting to see some modest steps in this direction, mainly in the form of two committees, one headed by the Justice Minister, Gideon Sa'ar and the other by the Communications Minister, Yoaz Hendel. They are attempting to think ahead and invite external experts, also from civil society, that have good ideas. I am naturally happy that FakeReporter as well has been invited to present them with materials and I think that this sort of engagement with grassroots organizations is a good step forward. We stress that we do not want too much government intervention on how the web works, because that leads to other problems, however, to foster democracy in the online sphere, the government has to step up its efforts.
Has something changed because of the pandemic?
The same tactics that have allowed political and commercial actors to effectively engage online audiences, have been harnessed by Covid-19 deniers to manipulate public opinion. The more vulnerable, elderly population, which is less internet savvy, is also the one that is hit the hardest by Covid-19 misinformation. This is a good example for how online debates have real-world effects, with people buying into conspiracy theories and become victims of disinformation networks. Just a few months ago, FakeReporter uncovered an Iranian network operating in Israel to promote Covid-19 deniers and to spread anti-vaccine propaganda, and it's only the tip of the iceberg.
Will the pandemic increase the motivation to act with urgency? 
I'm not really sure, yet. Europe and the US are far ahead relative to what the Global South has yet to experience. What is certain is that tech companies should become more accountable for the outcomes of the activities that take place on their platforms. We should bring together the relevant stakeholders and find solutions that take civil society and the people on the ground into consideration. This is the only way to find sustainable solutions to the grand challenge of updating democracy for the digital age.
---
Ori Kol is co-founder of FakeReporter and the Digital Mobilization Officer at the Israeli Alliance and Founder/Chairman of Mehazkim, Israel's largest liberal-leaning media project and digital movement, reaching over 2 million individuals and mobilizing tens of thousands every month. Since 2017, Ori has also been working for the Israeli Alliance, an organization bent on molding a new generation of Israeli leaders committed to social change.
The opinions expressed in this text are solely that of the author/s and/or interviewees and do not necessarily reflect the views of IPPI and/or its partners.