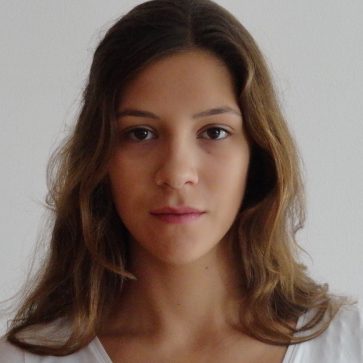 Paula Schäfer
Research Intern
Paula Schäfer is a MA student of Culture and Politics at the University of Leiden. She holds a BA in International Relations and English in Erfurt and is interested in the intersections of foreign policy, communication and culture as well as religion in international relations.
Paula first came to Israel in January 2018 to intern at the Friedrich-Ebert Foundation where she focused her research on Israeli-Arab civil society relations and the relationship between Israel and Germany. She has been working from Berlin and Tel Aviv as a freelance writer for the human rights NGO Germanwatch contributing to several publications, including a study on implementing the Paris Agreement in the multilateral development banks.
In addition to interning at IPPI, Paula is conducting research on the Red Sea–Dead Sea water conveyance project and transnational water management in the Jordan Rift.
Languages: German, English, French
AREAS OF EXPERTISE:
Diplomacy & International Politics, Environment & Sustainability