Preparing HR for the digital age: The Who's Who of governing the Holy Land
Dec 5, 2018
Digital Transformation
Commentary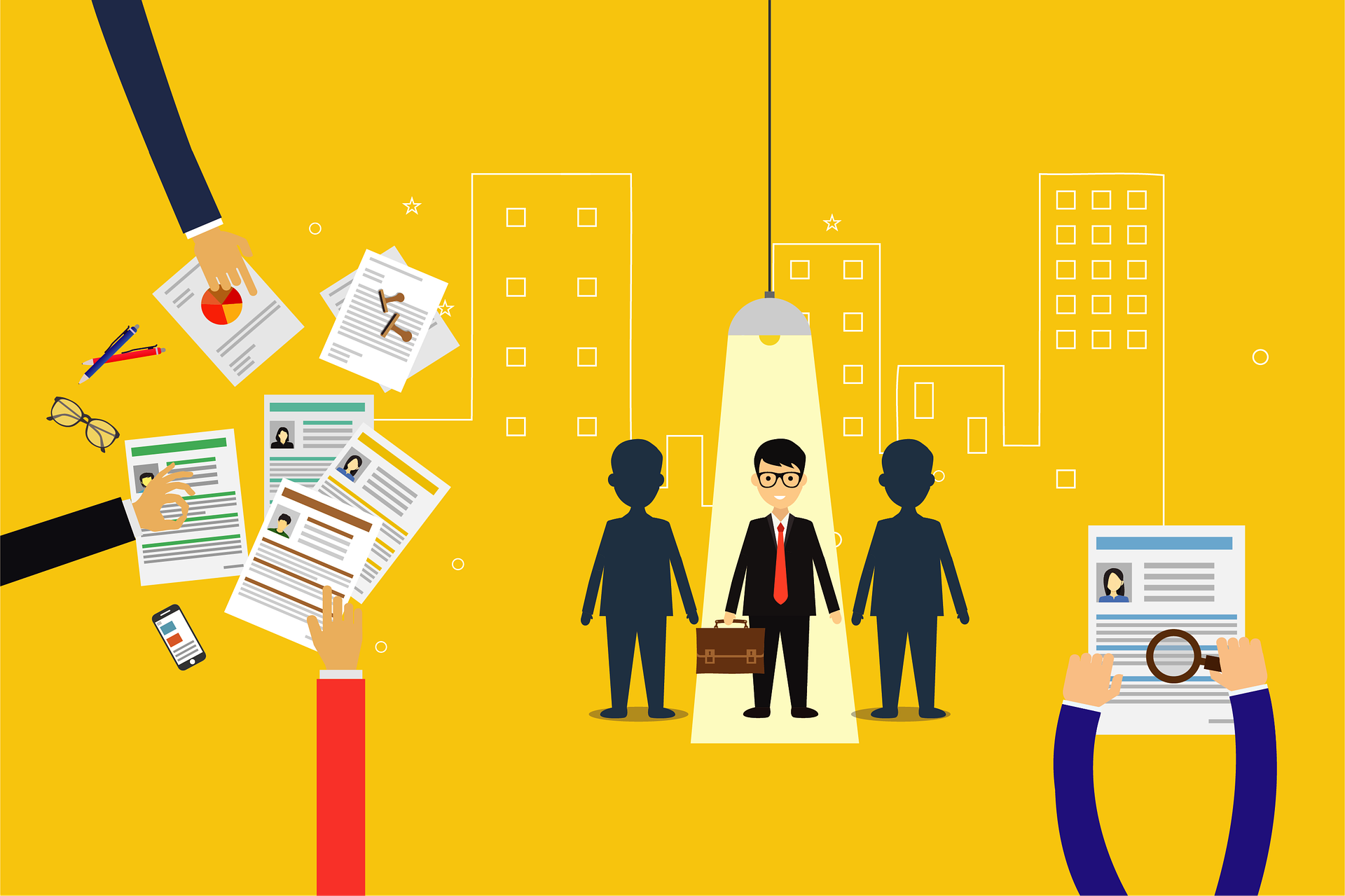 Digital disruption and innovation will fundamentally change HR requirements of government personnel at all levels. In the age of Artificial Intelligence, Blockchain and Virtual Reality, what type of government employee do we need? How do we deal with the thousands of employees already on payroll and whose jobs will be disrupted or wiped out this or next year as a result of technological advances?
To find answers to these questions, Israel's key central HR unit, the Civil Service Commission (CSC), and the Israeli Public Policy Institute (IPPI) are on track to write the playbook for the government HR service of the future.
Some of the key steps that our team has taken towards preparing this playbook can provide a guide that will serve not only the State of Israel, but can also be shared as a blueprint for other Western countries.
Step 1: Know yourself and your limits as an organization
Israel's Civil Service Commission (CSC) is part of the Prime Minister's Office, which has the advantage of providing centralized and efficient HR planning for the State of Israel alongside the disadvantage of lacking detailed knowledge of the needs of the individual ministries at any given time. If, for example, the Ministry of Transportation is seeking to hire, the Ministry's HR department must report their requirements to the CSC, who then responds by either approving or declining the request. Whether or not the Ministry's hiring needs are justified or withstand digital disruption are not questions that the CSC considers systematically. Moreover, different government bodies work with different computer programs and with databases that do not allow from cross-ministerial access. Each body employs different HR specialists, uses different systems of classification for job titles and adopts different hiring strategies.
To remedy this problem, we first researched and listed all available sources of data on government employees at the CSC and at each ministry. We then consolidated these sources and convened all experts on a given profession. Second, we evaluated our own internal expertise by assessing our weaknesses. Does any HR specialist working for the state know what digital disruption—for example through Blockchain or AI—will mean for the government professions that he or she hires for in practice? Like in most governments around the world, the answer here is 'no'.
This lack of proficiency on digital disruption is not a sign of incompetence. Until now, understanding the effects of technologies that most tech experts still grapple with has not been the job of HR specialists. But these conversations revealed important insights, bringing to the surface vital questions and curiosity about digital disruption, providing us with the political buy-in for the next step.
Step 2: Do a prototype. Cast well for it.
Much paper has been shed on digital disruption of the labor market. Both intergovernmental institutions like the World Economic Forum and the OECD, as well as consulting companies like Goldman Sachs have researched extensively on the topic. But when research comes down to practice, what do the conclusions of such high-level research imply for a government ministry in Israel? What do government bodies ought to do today, tomorrow, or in the next three to five years?
Digital disruption and innovation in government can be a boundless and overwhelming issue, especially given the limited resources that the CSC can allocate to mitigating this challenge. As a result, we decided to use the political buy-in from personal connections to start a prototype in one ministry that would become our model for our theory of change and proof of concept.
We considered many factors as part of the selection process for our prototype ministry. Amongst them three took center stage: The first was political will—are the ministry employees and the respective HR department already primed to incorporate the issue to their agenda? Israel's special government unit Israel Digitalit has started working on digital strategy with ministries, one by one. It seemed best to choose a ministry that had already undergone this process. As our second criteria, we asked whether we should choose a ministry that is customer facing or one whose work is more inward focused. Another consideration concerned the leadership of the potential pilot ministry—would the leadership be ready to engage and spend time and resources to work with us?
As part of our brainstorming process, we also pondered whether it would be efficient to approach professional sectors across ministries rather than going ministry by ministry. However, we quickly realized that each profession or role could vary substantially across different ministries and government bodies: the work of a secretary or a driver is different in content and relevance to each ministry. Finally, scalability was an important criterion in our selection process: Would we be able to scale what we learn at our prototype ministry to other bodies or would we face a unique HR situation with limited applicability to other ministries?
Step 3: Spend most preparation time on the mapping model
I will talk more about the prototype and the actual model in upcoming articles, but one important step for us was to invest substantial time preparing and adjusting a model that most accurately mapped and categorized the employees. If government HR officials can learn one thing from Startup Nation entrepreneurs, it is the mantra "Know your customer." In our case, our customer is the government employee. Understanding key data about employees including their skills and socioeconomic background—not only their job title—is key to managing and mitigating digital disruption in government HR.
Israel Public Policy Institute (IPPI) serves as a platform for exchange of ideas, knowledge and research among policy experts, researchers, and scholars. The opinions expressed in the publications on the IPPI website are solely that of the authors and do not necessarily reflect the views of IPPI.